Zoncare Achieves MDR CE Certification for "ViV" Series Ultrasound
---
On July 21st, 2023, Wuhan Zoncare Bio-Medical Electronics Co., Ltd achieved a significant milestone as the "ViV" series Color Doppler Ultrasound System received China's first ultrasound MDR CE certificate issued by DNV, the European Union's certification institution. This marks Zoncare as one of the first medical device manufacturers in China to be awarded the CE certificate for MDR, demonstrating their commitment to global development.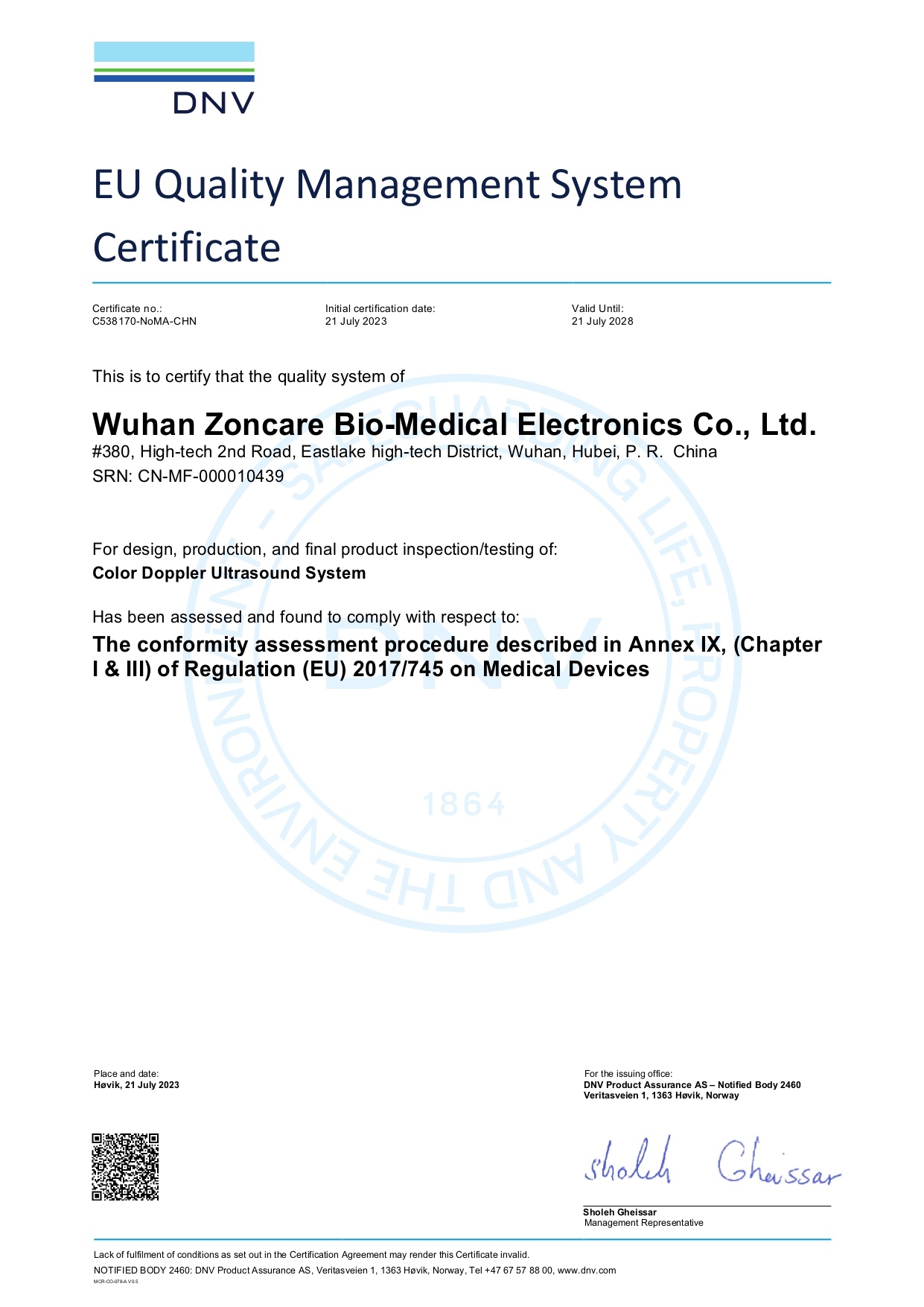 The CE certification is a crucial safety certification for the European Union and serves as a gateway for entering the European market. Any medical device sold in the EU must be CE certified. MDR (EU 2017/745) is the Medical Device Regulation released by the EU in May 2017, which replaced the original Medical Devices Directive (MDD) and imposes stricter requirements to ensure medical devices meet the highest safety and performance standards, thus better protecting public health and patient safety.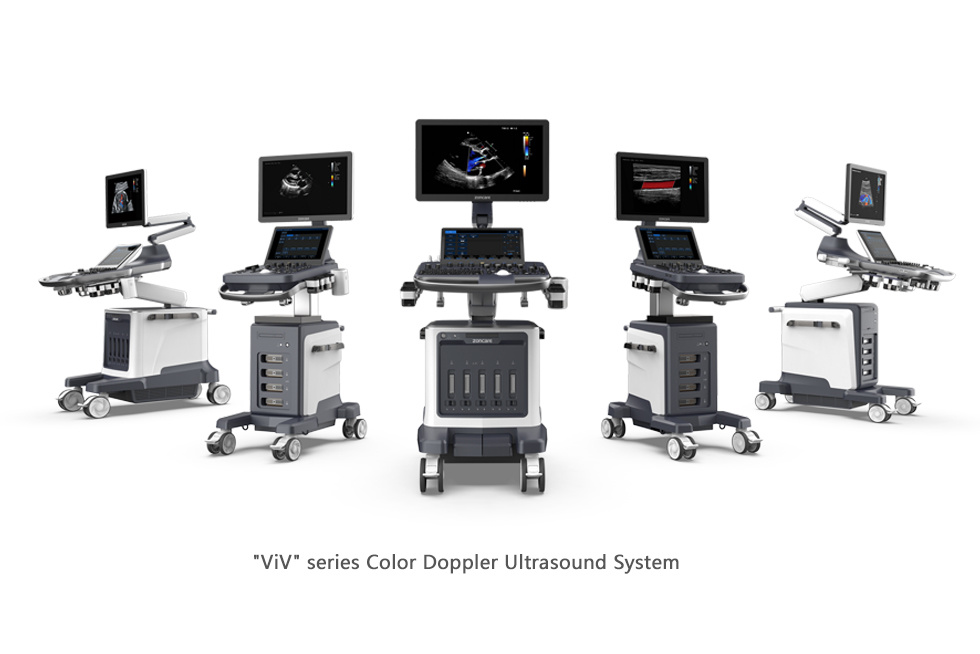 The certified "ViV" series Color Doppler Ultrasound System is equipped with the new uSeed technology platform, a CPU+GPU super chip, high-performance ultrasound probes, innovative image algorithms, and a high-efficiency workflow. This combination allows it to provide users with high-quality ultrasound images, catering to the needs of rapid scanning and efficient diagnosis.
The MDR CE certification represents an international recognition of the quality of Zoncare's ultrasound technology and marks a significant step forward in Zoncare's overseas expansion. Zoncare will continue to uphold its original vision, moving forward with technological innovation, and providing high-quality products and services to customers worldwide, thus safeguarding life and health.

SAF Coolest v1.2 设置面板
VYGSA-AQFJ-SSXAE-DSS
SVG图标库
请自行添加图标,用div包起来,并命名使用