iMAC 1800pro
18-lead ECG Machine
iMAC 1800pro
iMAC 1800pro
18-lead ECG Machine
所属分类:
ECG Machine and Patient Monitor
Powerful Analysis Function
18-lead Analysis
18-Lead synchronous acquisition, display, measurement and analysis. The clinical problem that the conventional 12-lead ECG machine cannot observe multiple parts of the heart at the same time could be solved.
Glasgow ECG Algorithm
Using the Glasgow University ECG algorithm verified by the US AHA and the European CSE ECG database, it is an industry leader in the diagnosis of ST-segment Elevation Myocardial Infarction (STEMI). It greatly facilitates the diagnosis and timely treatment of myocardial infarction in the chest pain center.
Compatible with 12-Lead
12-Lead synchronous acquisition, display, measurement and analysis supported
Pace detection supported
Advanced Functions
VCG, TVCG, HRV, Spectrum ECG, VLP and QTD supported
Innovative Ergonomics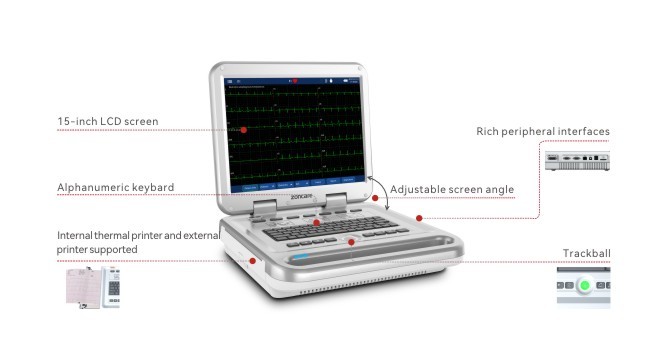 Three-prong Lead Wire
It could effectively reduce the entanglement of lead wires for quicker and easier ECG examination.
Trackball
Trackball mouse design makes menu selection as easy as PC operation.
Rich Peripheral Interfaces
USB, VGA, Lan, SD card and RS232 supported
Printer
Internal thermal printer and external printer supported. High-resolution thermal printer enables each report to be clearly recorded.
Networking and Connectivity
Standard wired and Wi-Fi networking functions
Multi-format exports are available, such as PNG, DCM, XML, HL7, PDF, JPG, GDT, ZQECG and etc.
Without any third-party software, iMAC 1800pro is able to directly access hospital systems via HL7/DICOM protocol.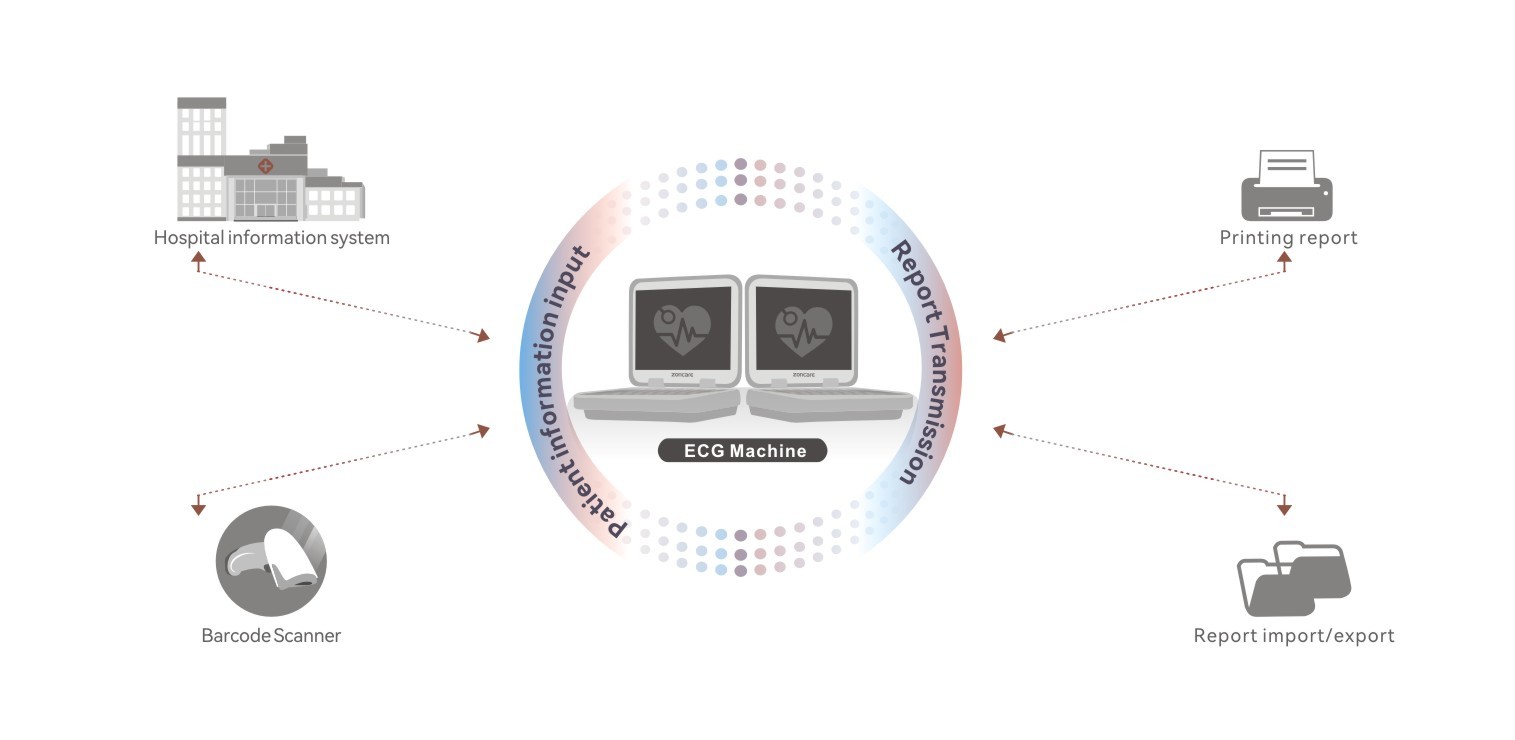 imac1800
支持
向量
功能
分析
采集
18
标配
同步
离散
SAF Coolest v1.2 设置面板
VYGSA-AQFJ-SSXAE-DSS
SVG图标库
请自行添加图标,用div包起来,并命名使用