Ucan
In Your Pocket · Wireless Design
所属分类:
Ultrasound Imaging System
Handheld Color Ultrasound
The Ucan series of handheld wireless ultrasound, incorporating a number of core technologies such as wireless transmission control, point-by-point emission focus multi-channel signal acquisition and AI-aided diagnosis, has achieved a major breakthrough in several key areas of advancing ultrasound. The system can switch between multiple frequency bands in a wide range of frequency bandwidths, covering various tissues and organs of the human body from superficial to deep display.
Application Department
Emergency, Anesthesiology, Intervention, Rehabilitation, ICU, Pain, etc.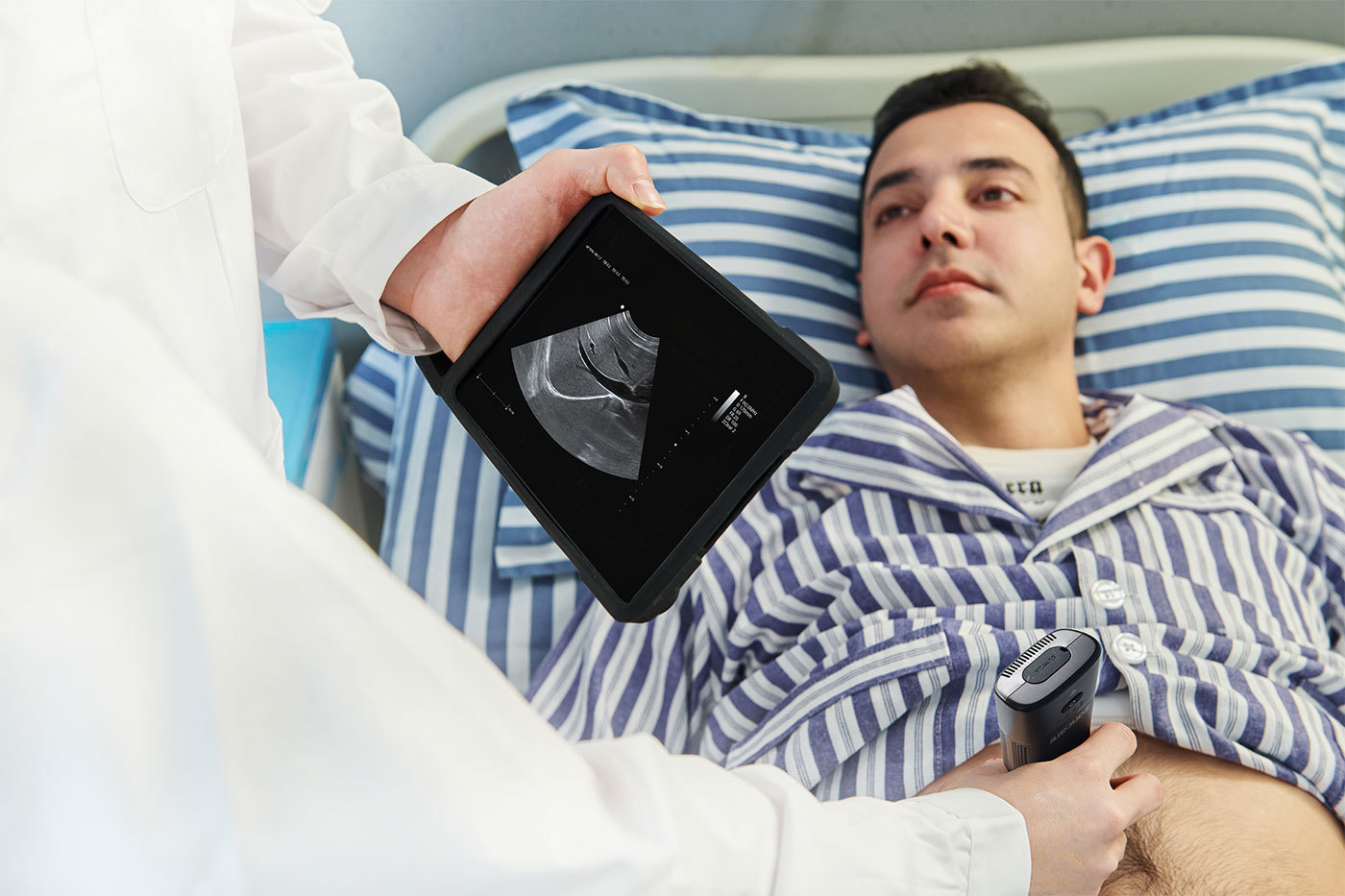 Application of Expertise
Vascular access (PICC placement, haemodialysis arteriovenous impotence puncture guidance and post-operative monitoring)
MSK (Plastic and aesthetic, rehabilitation, rheumatology, sports medicine)
Nerve Block (Anesthesia, Pain)
Thyroid Breast (Puncture Ablation Guidance)
FAST Thoracico-abdominal Injury Evaluation
Cardiovascular Prevention Screening
Intelligence
Auto-trace
IMT Auto-recognization and auto-measurement
One-key auto-optimization
One-key full screen
Supports in-plane multi-angle punctures, out-of-plane central punctures
Unlimited simultaneous audio and video transmission with zero delay and zero lag
Transducers
C10 Convex Probe
C20 Linear Probe
C30 Phased array Probe
C40 Micro-convex Probe
C50 High frequency linear probe

Intelligence
Demo Gallery
SAF Coolest v1.2 设置面板
VYGSA-AQFJ-SSXAE-DSS
SVG图标库
请自行添加图标,用div包起来,并命名使用