所属分类:
ECG Machine and Patient Monitor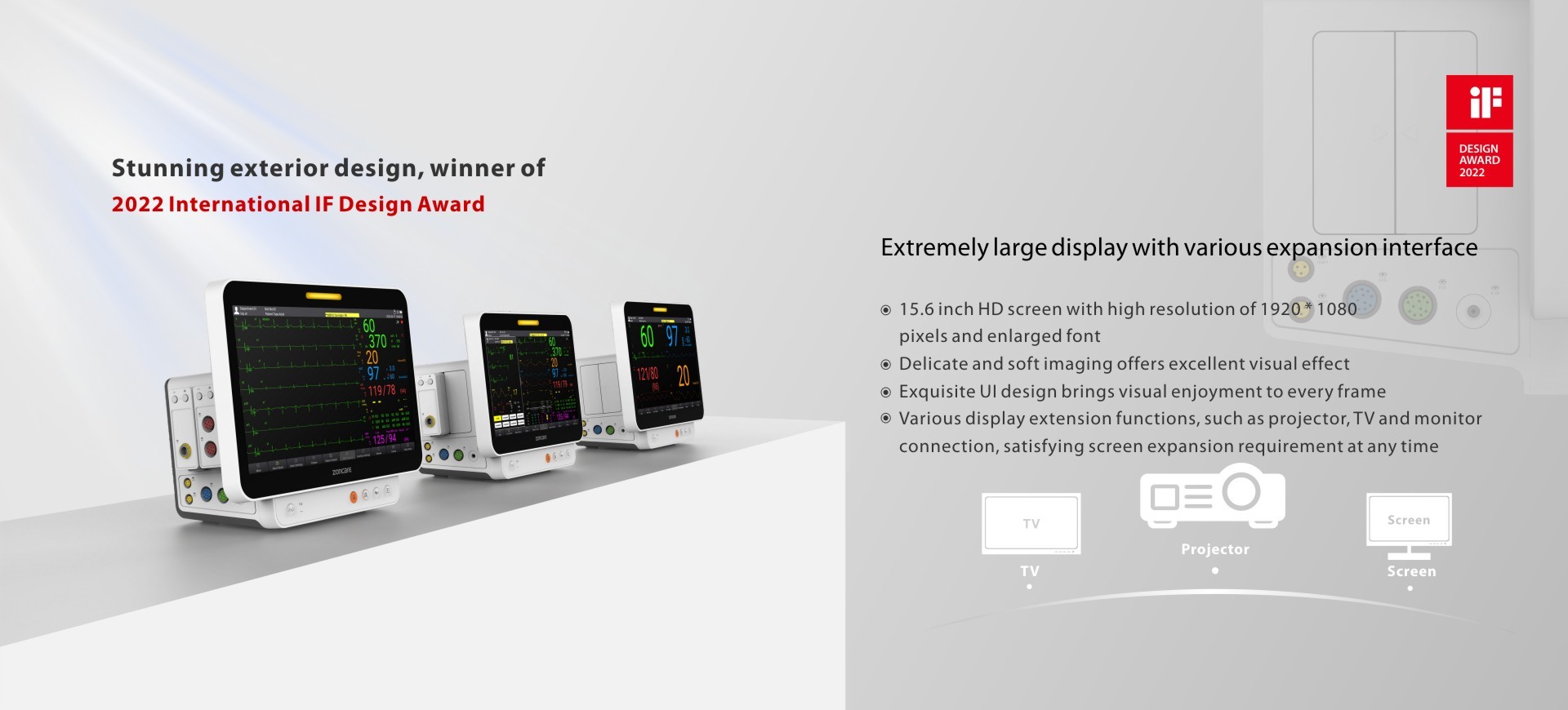 Plug-in CO2 module
IPX4 waterproof design.
Anti-drop and anti-seismic design.
Unique dual-wavelength measurement technology, free of module calibration during long-term use.
Advanced digital signal processing algorithm corrects the influence of temperature and pressure on CO2 measurement, applicable to various clinical scenario.
Black-body light source with high reliability and stability, ensures long-term stability and precision of the product.
Dual-channel sensor with long-term stability, holds minimal effect on temperature fluctuation.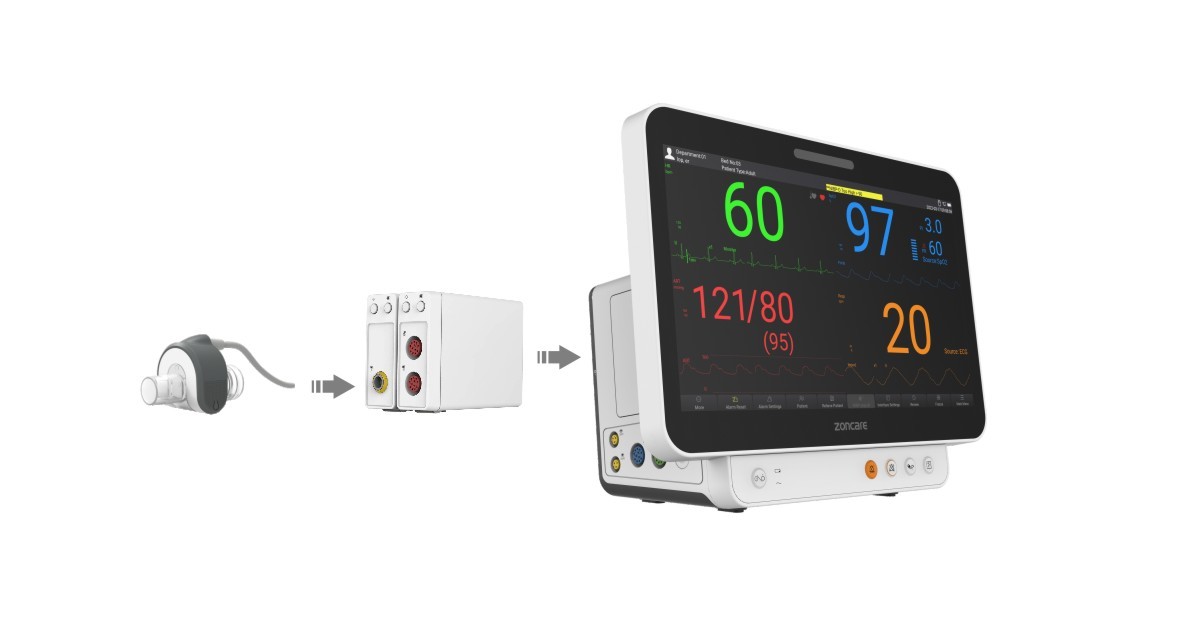 User-friendly and Intuitive Interface
The combination of professional 12-lead resting ECG function and monitor provides doctors with more convenient operation and professional reference.
12-Leads synchronous acquisition and display.
Various layout: 12*1, 6*2, 6*2+1, 3*4+1, 3*4+3.
The ECG report can be flexibly zoomed in, zoomed out, viewed, printed, and exported as a PDF.
Professional ECG report template, in line with clinical practice.
Historical reports can be searched, reviewed, re-edited, etc.
Average template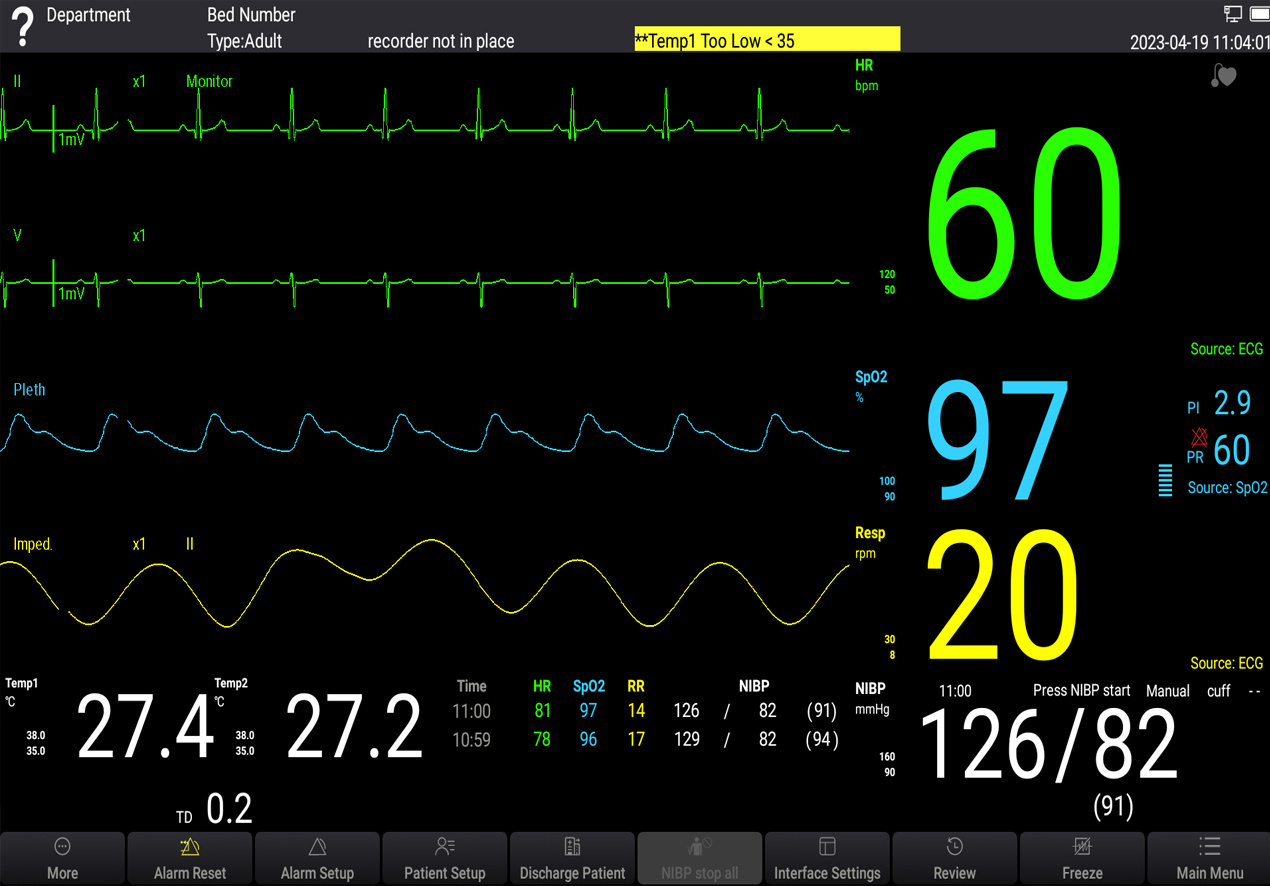 Normal Interface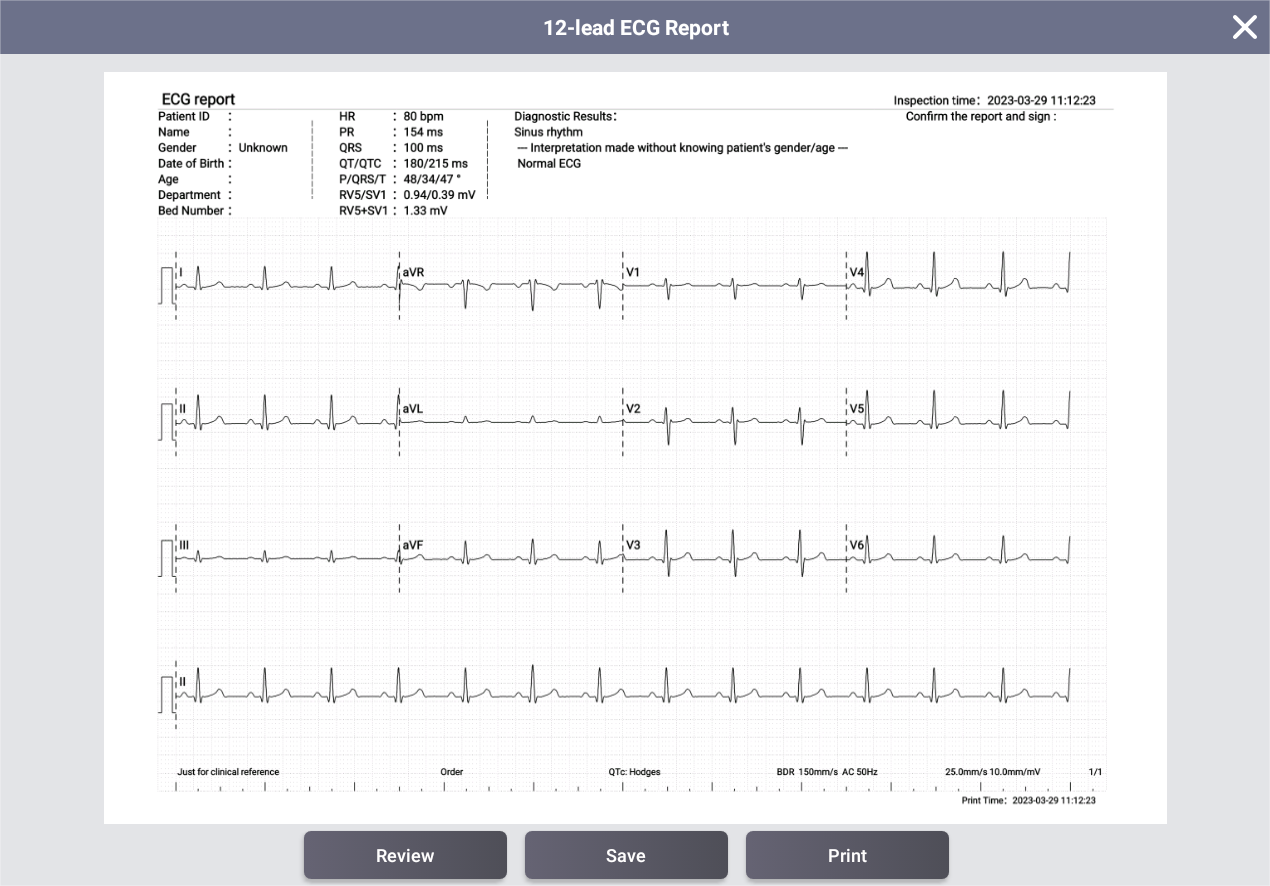 12-Lead ECG Report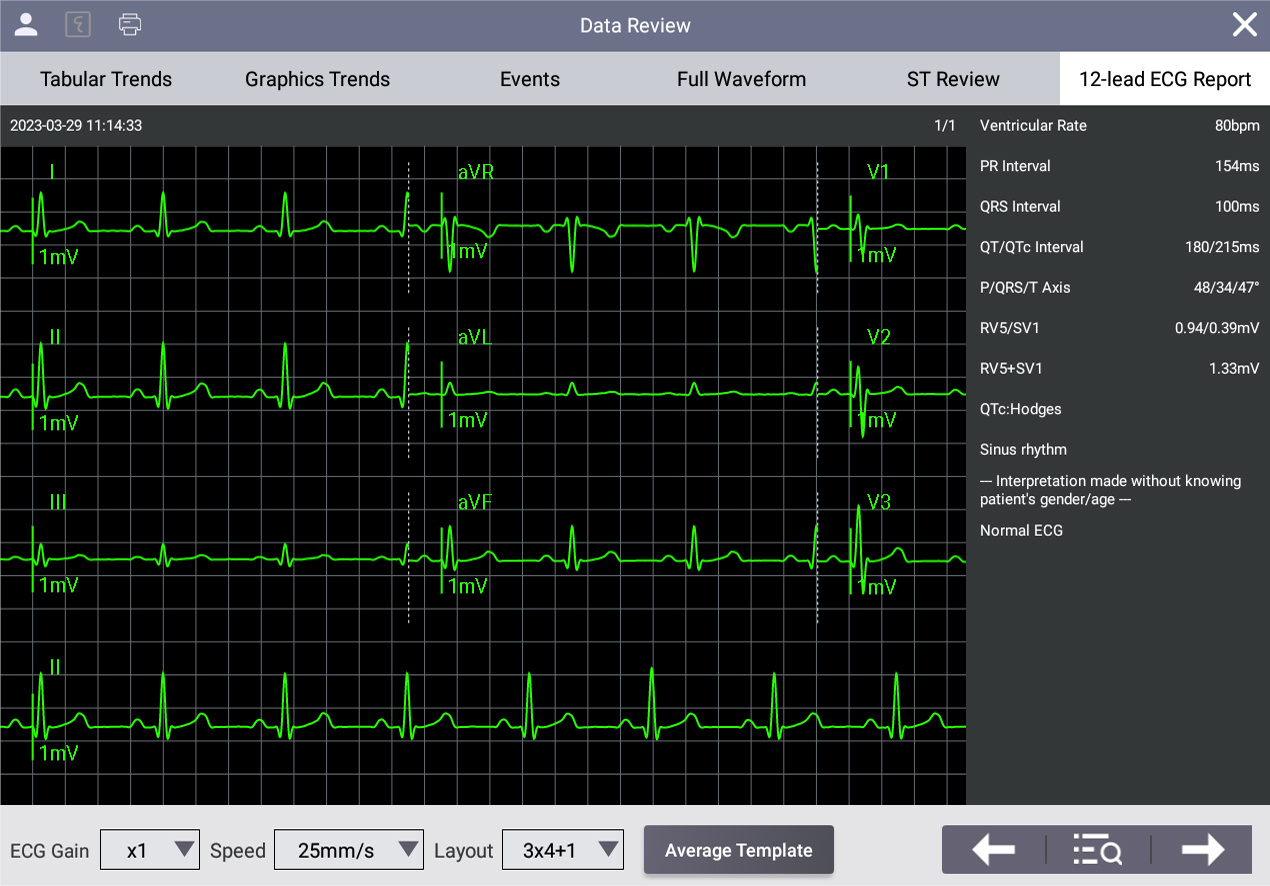 Data Review
Outstanding Monitoring Technology
With the combination of ZONCARE patented QRS complex detection algorithm ( Patent No.: ZL 201710091357.9) and intelligent heart rate lead algorithm, A40 can ensure more accurate heart rate while occupying less resources and computation under long-term monitoring environment, even lead loss, patient turn-over or limb movements happens.
The deringing filtering algorithm patented by ZONCARE (Patent No.: ZL 201811443998.7) reduces the oscillation distortion and makes the waveform more accurate for patients with pacemaker or children while doing ECG monitoring.
The blood pressure algorithm patented by ZONCARE (Patent No.: ZL 201811613353.3) has the advantages of short inflation time, fast measurement and less patient resistance.
Supports specialized optimization for certain group of people(Strong ECG signal in respiratory signal), and offers more accurate respiratory rate.
Full-lead pace detection function, which can effectively adapt to the situation that the pacemaker signal is getting weaker.
Plentiful Clinical Application
24-hour ECG statistical analysis
24-hour SPO2 statistical analysis
24-hour Dynamic analysis of blood pressure
15 other beds monitoring, individual monitoring of key bed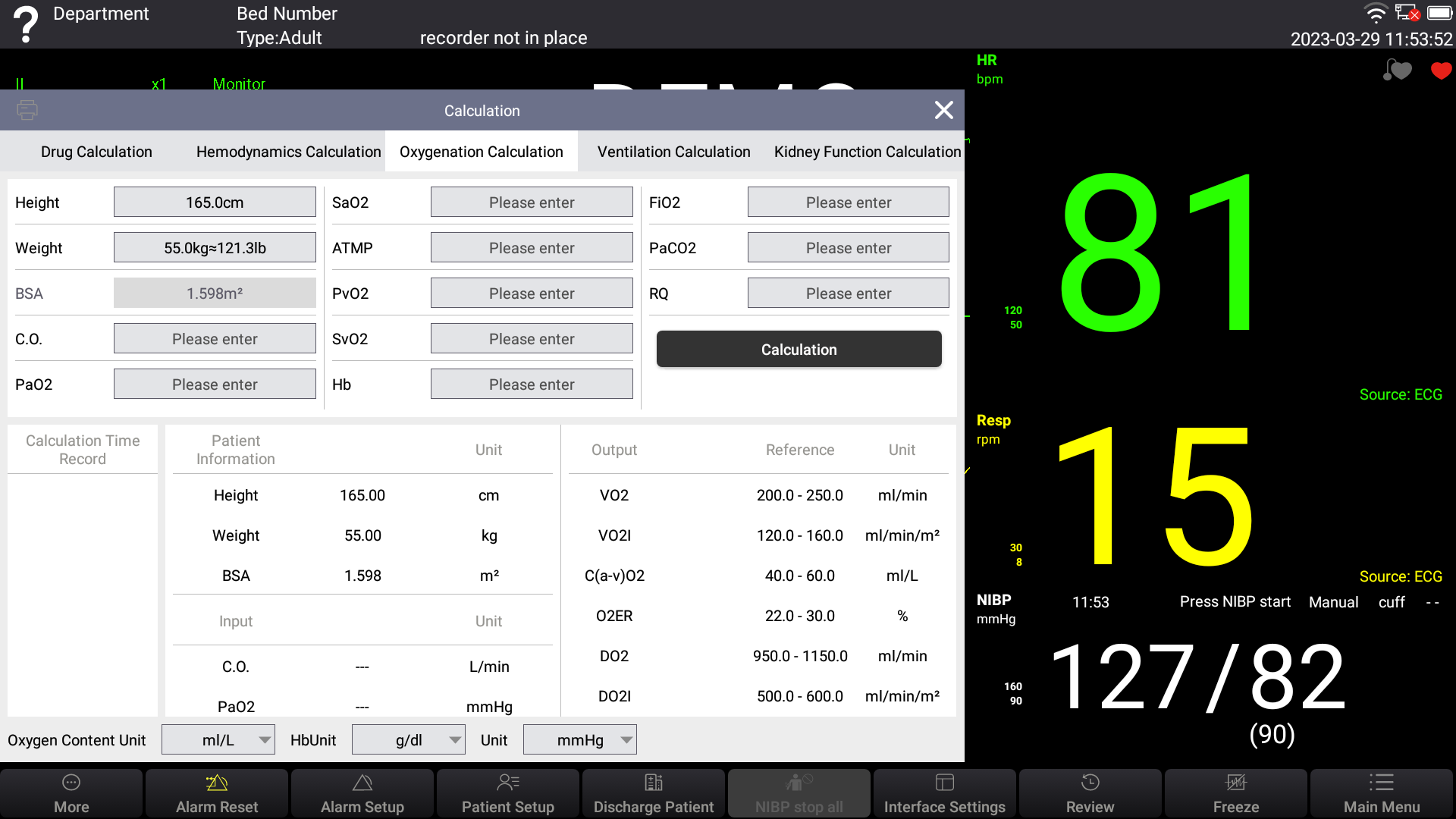 Oxygenation calculation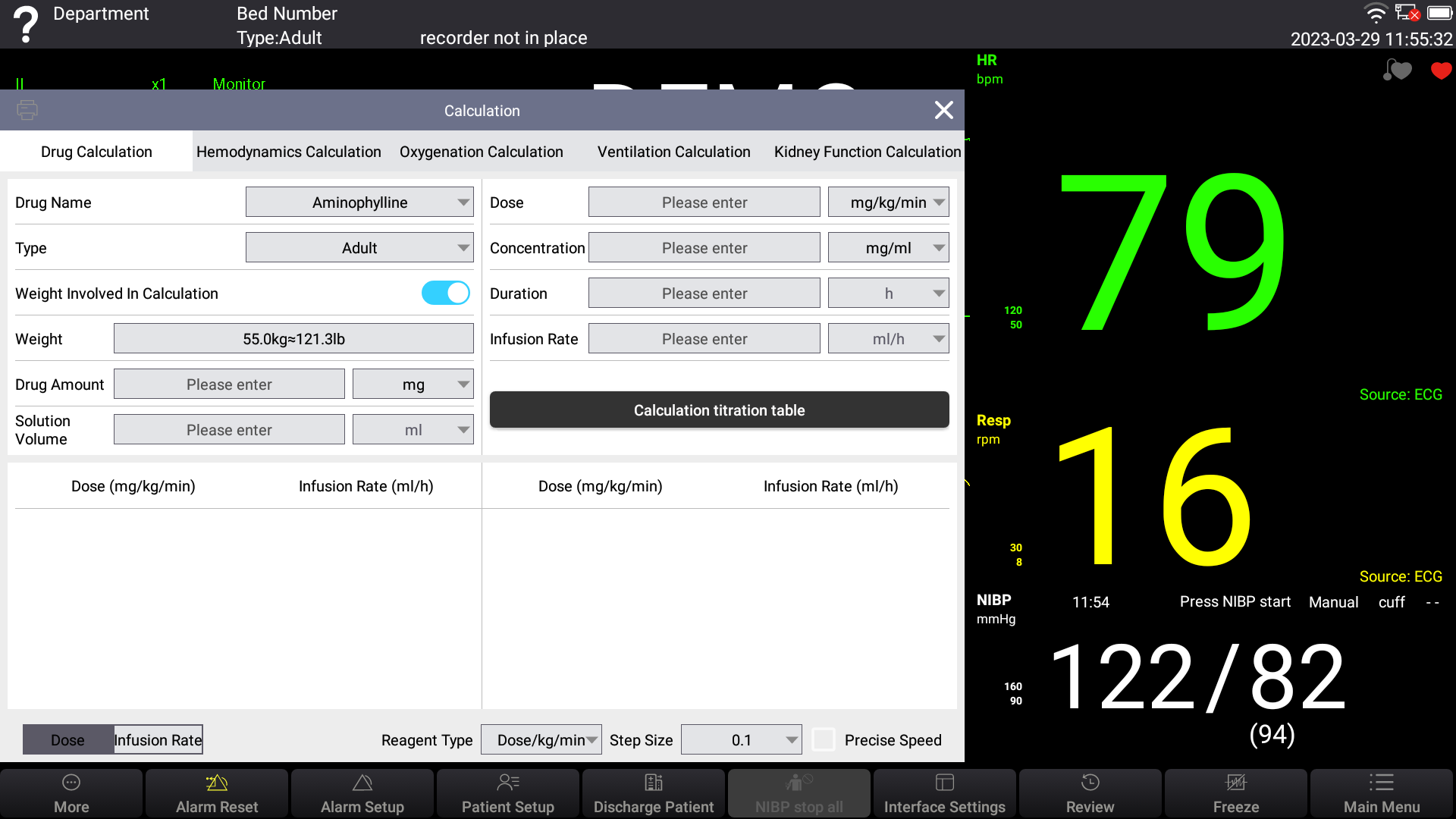 Drug calculation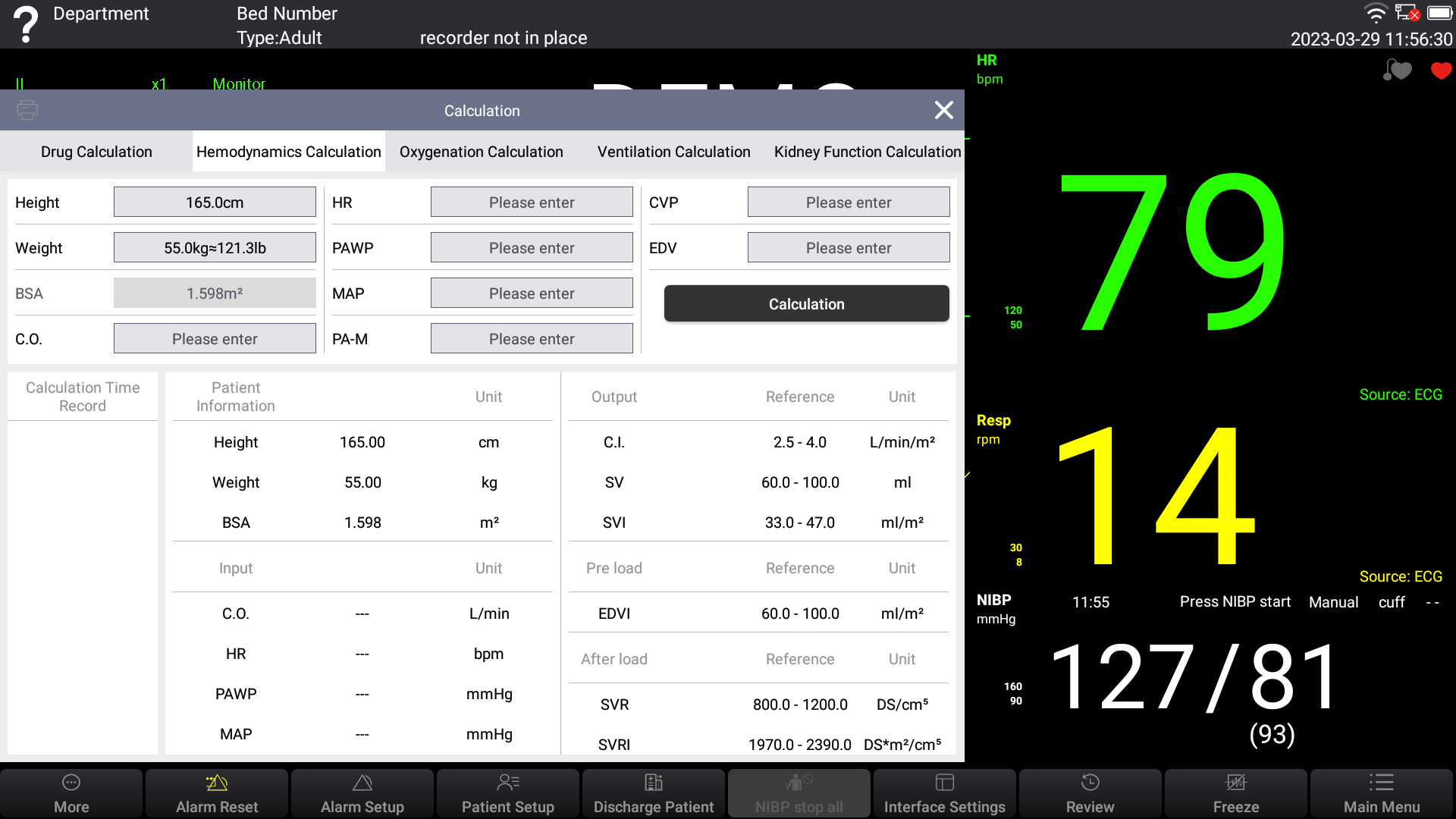 Hemodynamics calculation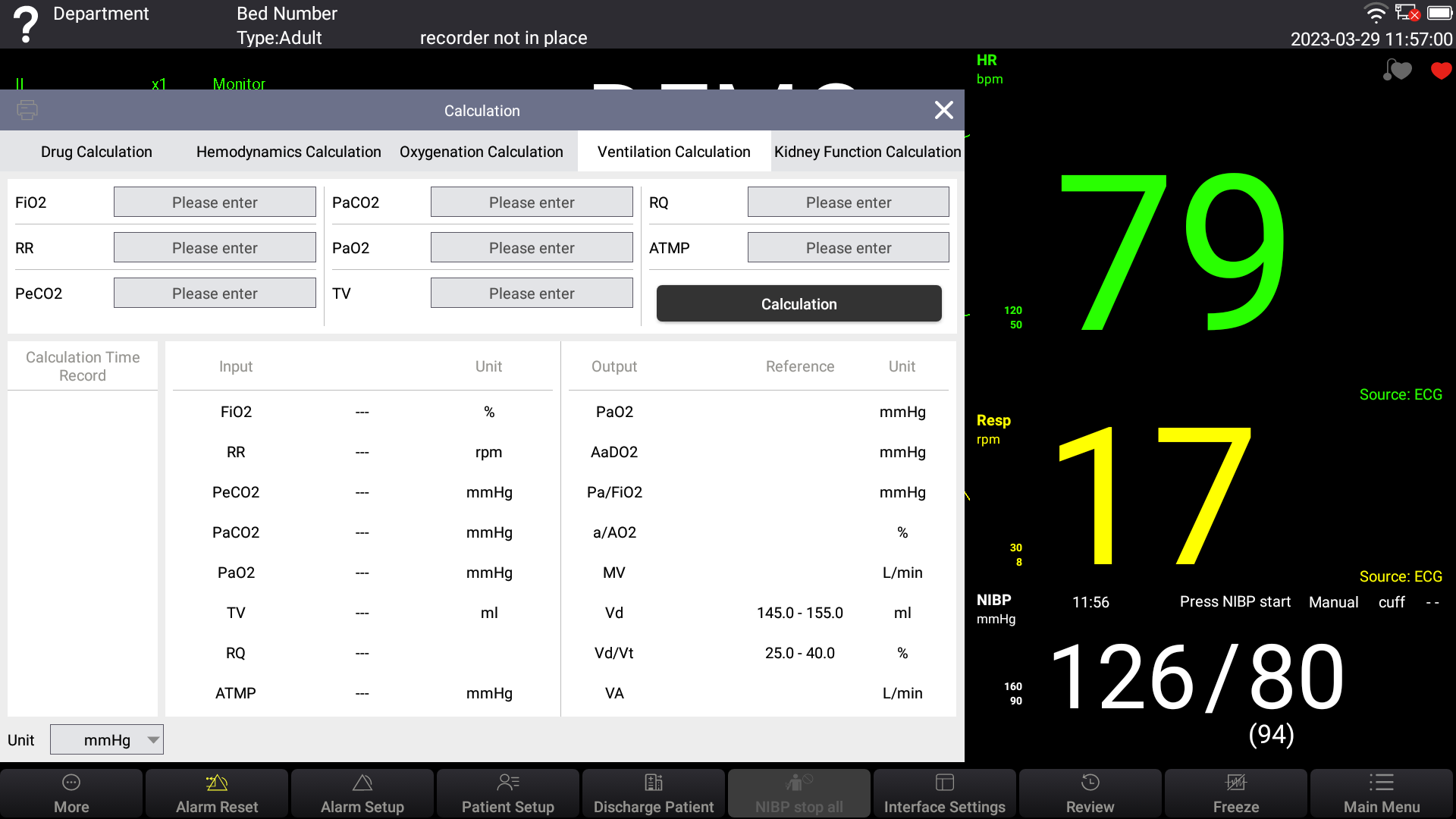 Ventilation calculation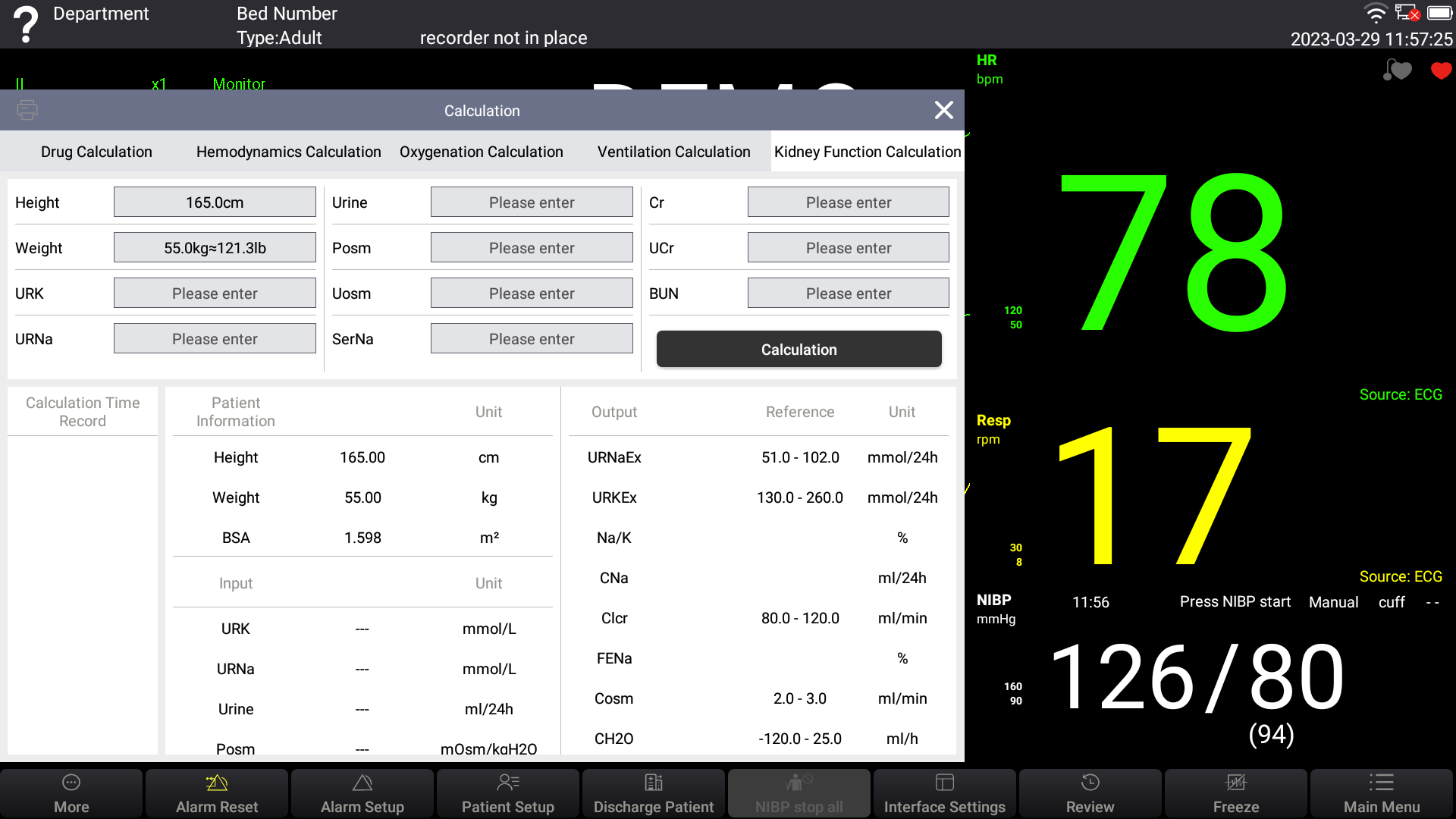 Kidney Function calculation
SAF Coolest v1.2 设置面板
VYGSA-AQFJ-SSXAE-DSS
SVG图标库
请自行添加图标,用div包起来,并命名使用