iMAC 12
Tablet ECG Machine
iMAC 12
所属分类:
ECG Machine and Patient Monitor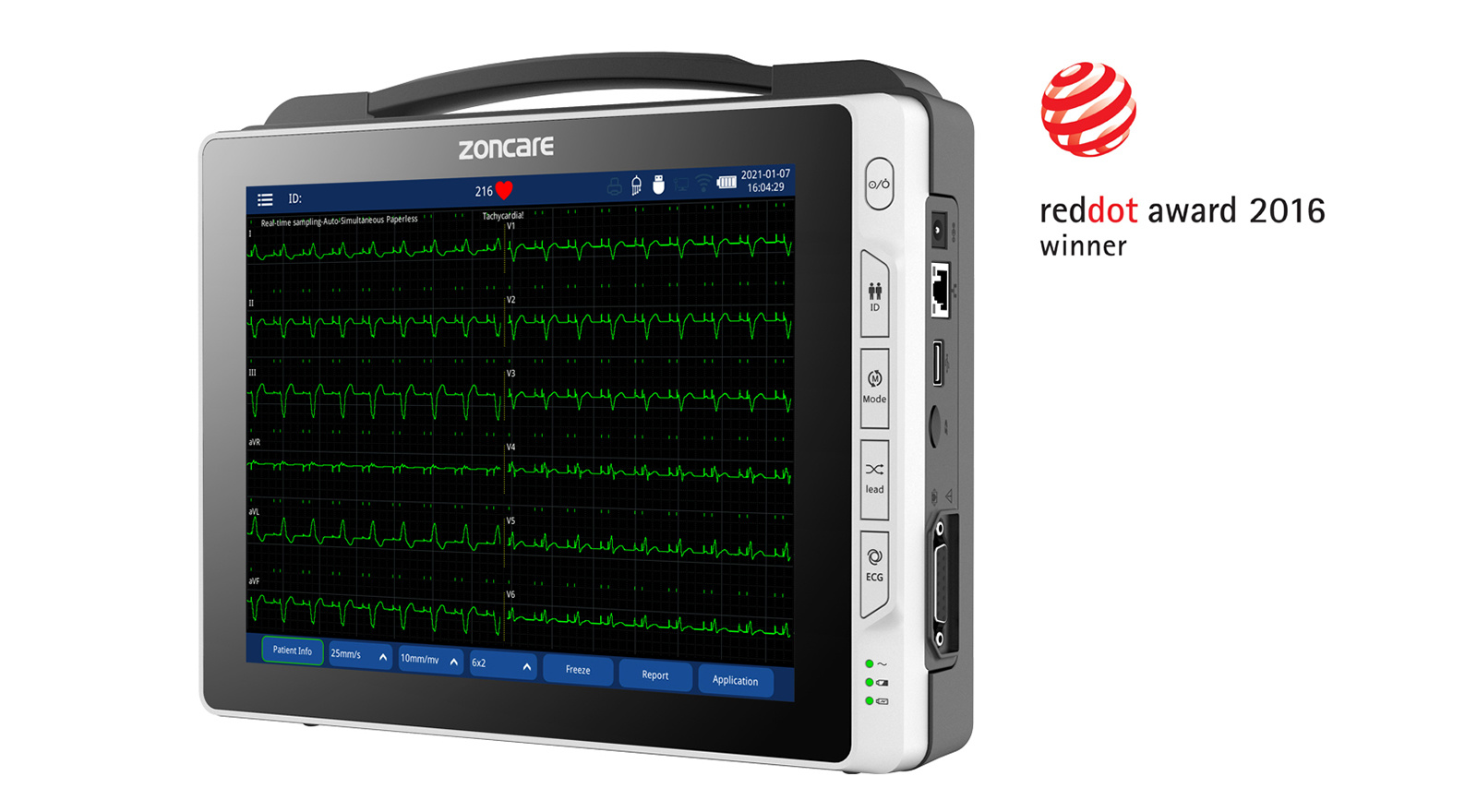 Excellent Ergonomics
Won the "Red Dot Award" of the German Industrial Design Award
10.4-Inch high-definition touch screen with grid background brings diagnostic-level precision.
Built-in virtual keyboard for inputting information.
12-Lead synchronous acquisition, display, measurement and analysis.
Compact and Portable
The whole machine is smaller than A4 paper and weighs 1.6kg (including battery and thermal printing paper).
The storage bag could be configured to store accessories, which is convenient for ward rounds, ambulances and other scenarios.
Powerful Performance
Digital sampling rate is up to 32000Hz.
A/D converter reaches 24 bits.
0.01-350Hz ultra-wide frequency response could acquire signals of patients from pediatric to elder.
The built-in powerful anti-interference filter can effectively deal with interference, making the waveform display more clearly.
Influence of Sampling Rate and Resolution on ECG Waveform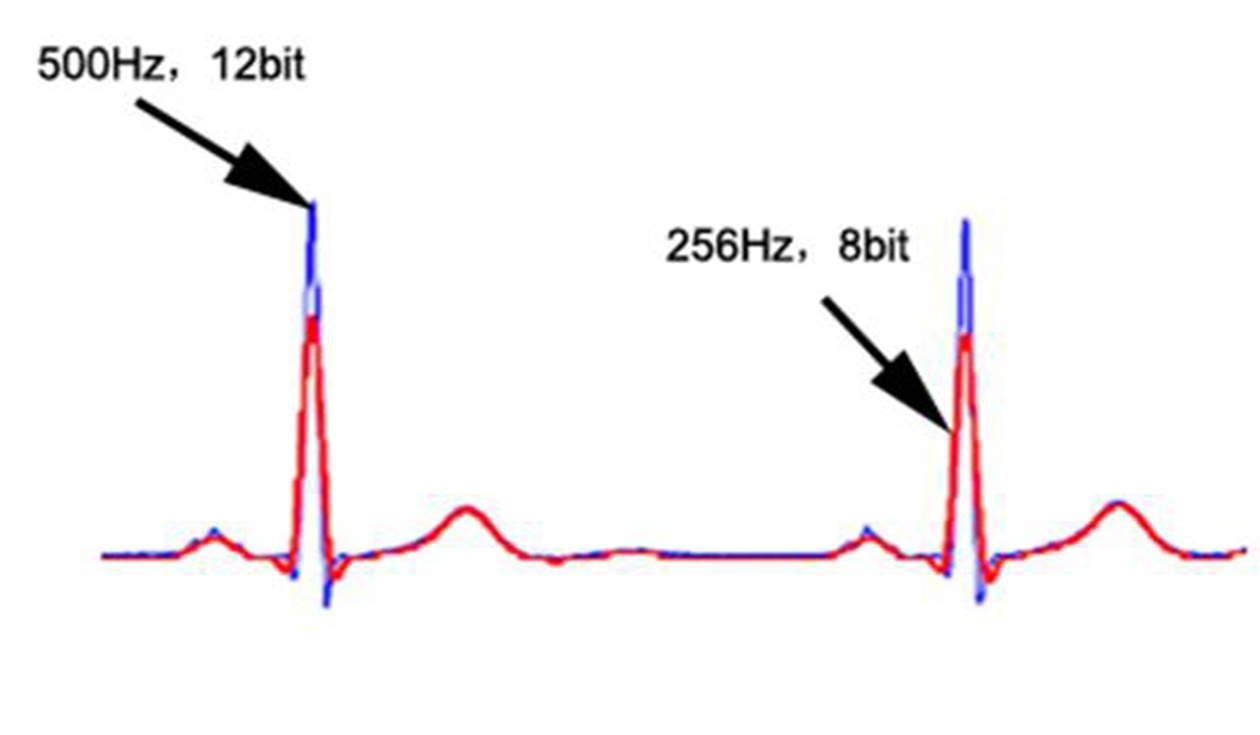 Influence of Sampling Rate and Resolution on ECG Waveform
Storage and Printing Functions
Support local storage of more than 2,000 reports and extended storage of USB or SD card.
Support internal thermal printer and external printer.
Networking and Connectivity
Standard wired and Wi-Fi networking functions
Multi-format exports are available, such as PNG, DCM, XML, HL7, PDF, JPG, GDT, ZQECG and etc.
Without any third-party software, iMAC 12 is able to directly access hospital systems via HL7/DICOM protocol.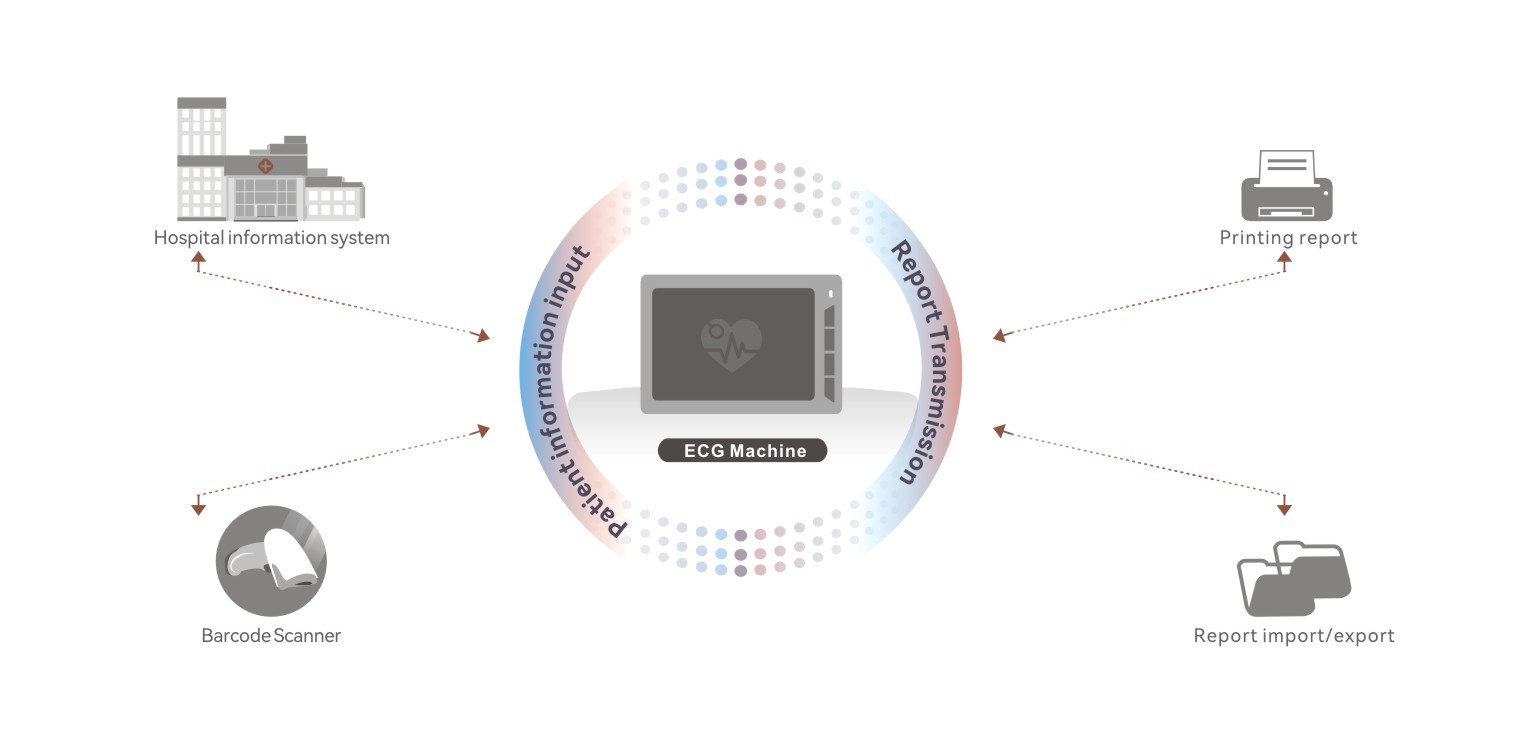 SAF Coolest v1.2 设置面板
VYGSA-AQFJ-SSXAE-DSS
SVG图标库
请自行添加图标,用div包起来,并命名使用